Commercial/Residential Mortgage Legal Advice
Commercial Mortgages
COMMERCIAL REAL ESTATE ATTORNEY SERVING THE GREATER BOSTON AREA
The commercial real estate market in Massachusetts is competitive, and changes quickly. The commercial mortgage business is driven by who is in the market at a given time. If you are looking for funding for your commercial property in Massachusetts, it is important to consult an experienced commercial real estate lawyer for knowledgeable legal advice as to what options are currently available, and from whom.
For over 30 years, the Law Offices of Mark L. Murphy in Lexington have helped Massachusetts entrepreneurs and developers make informed decisions about mortgages and commercial real estate transactions, and can help you minimize the risks associated with purchasing commercial property in the greater Boston area.
Protecting Massachusetts Businesses
A commercial real estate mortgage is a loan that uses a commercial building or other business property as collateral to ensure repayment of the loan. Unlike the typical residential mortgage, each commercial mortgage is individually negotiated, containing distinct terms and conditions. It is crucial that commercial borrowers seek advice from a knowledgeable commercial real estate mortgage attorney who understands and can clearly educate borrowers about the various unique terms of each commercial mortgage.
Investing in commercial property is a big step for anyone to take, and as with any investment, there are risks involved. Serving businesses and investors in Boston, Lexington, Concord, Waltham, Bedford, Burlington, Tewksbury, Newton, and other communities throughout Suffolk, Norfolk, and Middlesex Counties, The Law Office of Mark L. Murphy in Lexington, MA is ready to help you take this step wisely.
Commercial Mortgages in Massachusetts
Before you invest in a commercial property, make an investment in sound legal counsel. Commercial real estate mortgage attorney Mark L. Murphy and his team of experienced paralegals can help you understand your available options and make the right decision for your unique situation. We offer comprehensive legal counsel for Massachusetts entrepreneurs and investors interested in buying commercial property in the Boston area, including title work, third-party inspections, drafting and reviewing purchase contracts, and closing commercial mortgages.
CONTACT US TODAY
In his over 25 years of experience, Mark L. Murphy has cultivated a reputation as one of the Boston area's most respected commercial real estate lawyers. Call our office in Lexington, Massachusetts at 781-863-1050, or fill out our contact form. We're ready to help you make your goals a reality.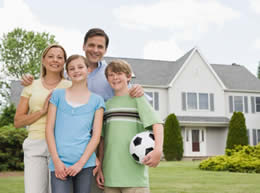 Residential Mortgages
Boston Residential Mortgages Attorneys
Middlesex County • Essex County • Norfolk County
A mortgage is the financing you use to purchase your home. Today, mortgage companies and mortgage brokers handle almost all mortgage loans, as they can offer a wide variety of mortgage options and help you to obtain the lowest interest rates.
At the Law Office of Mark L. Murphy, our Lexington real estate attorneys assess your situation and help you determine your goals and plans with regard to the home you purchase with us. Well versed in Massachusetts mortgage law, we advise you as to the available mortgage options and which one would be most suitable for you.
Contact a Boston mortgage lawyer at our firm today for your free initial consultation. With 25 years of practicing exclusively in residential real estate law in Massachusetts, we know what buying a home is all about, and we know how to help you.
A traditional fixed-rate mortgage locks you into the current interest rate for the duration of the mortgage, unless you refinance.
Various adjustable-rate mortgage financing may change as interest rates change each year, or may be fixed for a certain time period, and then change with changing rates.
Interest-only mortgage financing allows you to pay the principle at the time you sell the home.
VA and FHA loans cover a high percentage of the principle, reducing the amount required for your down payment.
Sub-prime mortgages offer an alternative loan plan for higher-risk borrowers who have bad credit, although at higher interest rates.
Each of these financing options has advantages and disadvantages depending on your circumstances, goals, and plans. We can help you to sort through the complexities.
We draft purchase agreements, arrange for inspections, conduct title searches, and our Boston conveyancing lawyers conduct closings. Our job is to protect your rights, protect your home equity, and make sure transactions proceed smoothly with a minimum of risk and no surprises.
We provide title search services and offer legal advice concerning residential mortgages.
Contact our experienced mortgage law firm today for answers to your residential mortgage questions, and to learn your options.