condo conversion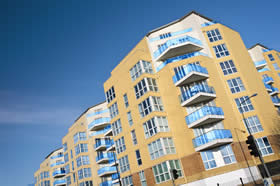 Boston Condominium Conversion Lawyers
Converting apartments into condos, and other forms of condo conversion, are increasingly popular options for Massachusetts property owners.
At the Law Office of Mark L. Murphy, our skilled Lexington condominium conversion attorneys have 25 years of focused real estate law experience and can help you efficiently and effectively navigate the Boston condo conversion process. We work hard to ensure that your rights and interests are protected every step of the way. Contact us today for a free initial consultation to discuss condo conversion.
The condo conversion process can take many forms. Typically, the apartments in a large complex become condos when existing rental housing stock is converted. An individual may buy a multifamily property, convert it, and sell off the individual units as condominiums. An experienced real estate attorney can guide you through the highly regulated process of condo conversion, and can create the documents and plans that legally convert the units in a rental building into condos for purchase.
Much condo conversion is done by real estate developers or real estate investors new to the real estate business as an on-the-side investment opportunity or a first foray into business. Our Massachusetts conveyancing lawyers can help you to understand the conversion process that is a joint effort on the part of real estate professionals, including attorneys, architects, and surveyors.
When you seek experienced legal advice concerning the process of condo conversion, Massachusetts real estate lawyer Mark Murphy can help. Contact us today.