home buying process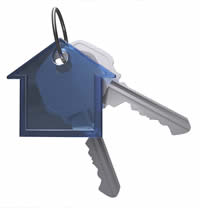 THE HOME BUYING PROCESS IN MASSACHUSETTS
Whether you are a first-time buyer in Massachusetts, or you routinely pack up your household and move, buying a house is a major life event. For most of us it is the largest investment we will ever make. It is exciting, but it is also a complex process involving large sums of money and potential risk. An experienced Massachusetts real estate lawyer can help you avoid common mistakes and mitigate the risks associated with buying a home. At the Law Office of Mark L. Murphy in Lexington, MA, we have devoted our practice to residential real estate for 30 years. With our team of highly qualified paralegals, we have handled hundreds of home sales and purchases, and we understand the intricacies of real estate law and home purchase law in Massachusetts. It is our job to minimize risks, solve problems, and protect your best interest.
Getting Started
The first step in the home buying process is drafting a written offer to purchase, which usually accompanies a deposit of at least 5% of the purchase amount to secure the property. While realtors typically handle this step, we encourage clients to consult a real estate attorney before signing an offer, because once it is agreed to, it is an enforceable contract. It is not uncommon for a home buyer in Massachusetts to lose his or her deposit because of unfavorable provisions in the offer.
We draft purchase and sales agreements that are contingent on satisfactory inspections. We arrange for thorough independent home inspections to ensure that our clients won't find any unpleasant surprises after the transaction has been finalized.
A Massachusetts Real Estate Attorney In Your Corner
With a thorough property title search, Lexington, MA real estate attorney Mark L. Murphy and his team of experienced paralegals can identify and resolve legal problems, and give an expert opinion on whether title insurance will issue. We advise clients with regard to mortgage options, handle the escrow accounts, and can act as a Massachusetts settlement agent. We also prepare all of the closing documents and conduct the closing.
Serving clients in Boston, Lexington, Concord, Waltham, Burlington, Tewksbury, Newton, Bedford, and other communities throughout Suffolk, Norfolk, and Middlesex Counties, the Law Office of Mark L. Murphy has cultivated a reputation as one of the area's most trusted real estate law firms. We're ready to put our experience to work for you, and will travel to anywhere you need us to be for your real estate closings.
CONTACT US TODAY
Before you buy, it's wise to consult with a knowledgeable Massachusetts real estate lawyer who can protect your rights and ensure that the home buying process goes as smoothly as possible. Contact the Law Office of Mark L. Murphy in Lexington, MA today by calling 781-863-1050 or filling out our contact form.