Purchase/Sales Agreements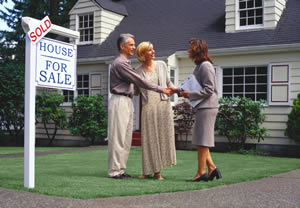 PURCHASE AND SALE AGREEMENTS IN MASSACHUSETTS
When buying a home in Massachusetts, you'll be expected to sign a written offer to purchase and make a deposit to secure the property. Your home purchase deposit may be 5 percent to 10 percent of the total purchase price of your home. Before signing a purchase agreement, it is crucial that you obtain counsel from a knowledgeable Massachusetts real estate attorney. There are risks involved in every transaction and it is important to understand those risks prior to signing any contract or putting your money at risk.
At the Law Office of Mark L. Murphy in Lexington, MA, we help clients make changes to purchase and sale agreements that create a level playing field. We also explain the risks and terms of agreements to clients so they understand what they are signing and only take risks knowingly.
Protecting Massachusetts Home Buyers
Like parties to any contract, all parties to a purchase and sale agreement need the sound legal advice that an experienced Massachusetts real estate attorney can offer. A real estate transaction lawyer's job is to ensure that you understand all obligations and duties to which you are agreeing and the risks involved before you sign a purchase and sale agreement and it becomes enforceable against you.
Any real estate transaction involves an inherent conflict of interest between all the parties involved. Each buyer or seller needs to be represented by an attorney whose sole purpose is to protect his clients rights. We handle every aspect of every case professionally and according to a set of high standards and principles.
Mistakes Can Be Costly
For most of us, buying a home is the single largest investment we will ever make. Investing in sound advice and representation from a skilled Massachusetts real estate lawyer is crucial to protecting your investment. You are spending a great deal of money; we want to ensure a smooth home buying process that includes informed decision making and minimized risk.
If you are considering buying or selling a home in Boston, Lexington, Concord, Waltham, Burlington, Belmont, Newton, Bedford, or anywhere else in Suffolk, Norfolk, and Middlesex Counties, the Law Office of Mark L. Murphy can provide comprehensive legal counsel, including drafting and reviewing a purchase or sale agreement, and we are willing to travel anywhere you need us to be when closing on a house.
CONTACT US TODAY
We're ready to help you make this step wisely. For a free initial consultation, call the Law Office of Mark L. Murphy in Lexington, Mass at 781-863-1050, or fill out our contact form.