Refinancing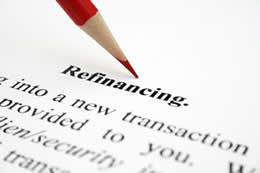 Boston Refinancing Attorneys
A mortgage is the financing you use to purchase your home. To refinance your mortgage is to use some or all of a new mortgage loan to pay off your old home mortgage. People refinance for a variety of reasons, including obtaining a better interest rate, reducing existing mortgage costs, lowering monthly payments, or utilizing existing equity for other purposes.
At the Lexington, Massachusetts, Law Office of Mark L. Murphy, our refinancing attorneys will help you understand your refinancing options. We have the knowledge and experience to steer you toward the best refinance rate, as well as to shield you from bumps in the road during your refinance transaction. We will also advise you about how to recognize and avoid predatory lending, so you do not saddle yourself with unfair and excessive mortgage costs. Contact us today for your free initial consultation to discuss your mortgage refinancing options.
Obtain Your Discounted Title Insurance Rates
It is important to be aware of a potential advantage that falls under refinancing: if you have an existing title insurance policy on your home, you are entitled to a title insurance discount. In recent bad publicity and even class action lawsuits plaintiffs allege that insurance companies have negligently refrained from offering such discounts. Our refinancing lawyers, however, give title insurance discounts whenever appropriate and available.
In Massachusetts, you must have an attorney to close a loan. At the Law Office of Mark L. Murphy, we have 25 years of focused real estate experience. Our goal is to help you to make knowledgeable decisions in your best interest. We help you to understand the risk you face with regard to refinancing, or any real estate transaction, and to minimize that risk. We want to you to avoid any refinancing surprises in the end.
Contact a Boston mortgage and title insurance lawyer at our firm today to discuss mortgage refinance information.